Christmas 2022 - The Enchanted Forest
Lose yourself in the Enchanted Forest, a place of mystery and intrigue.
A brand-new theme curated especially for Tobacco Dock, we promise to delight and dazzle with menus and activities to suits groups of all sizes.
We have a host of mixed night options, where groups of just 8 or more guests can get together and celebrate.
And for exclusive party bookings, our three impressive standalone spaces are back, making Tobacco Dock an exciting option for groups of 150-1,500 guests.
Make magic in our party clearings
Great Gallery
North Dock
East Mall
Seated capacity

1,000

Standing capacity

2,000
Our flagship event space, boasting one of the largest party spaces in London. With beautiful Grade I listed beams and a host of event options, our Enchanted Forest theming adds a spectacular touch to an already impressive backdrop.
Enquire about this space
Seated capacity

300

Standing capacity

1,000
With exposed brickwork and low vaulted ceilings, the architecture of the North Dock is the perfect backdrop for your December event.
Enquire about this space
Seated capacity

350

Standing capacity

800
Take your guests on a journey through the East Mall. With Grade 1 listed beams, exposed brick and metal work which entwine beautifully with our Enchanted Forest theming. A truly magical event space.
Enquire about this space
Exclusive event packages
Our three impressive event spaces are available to hire exclusively with our expert event team on hand to work with you to create the perfect package of venue hire, catering and facilities. From seated dinner dances to standing soirées, team conferences to comedy nights, dates are available throughout late November and December.
FRIDAY 25th NOVEMBER – SATURDAY 16th DECEMBER 2022
PRICES FROM £115 + VAT per person
Enjoy an incredible night of all-inclusive entertainment, food and drinks, in a comprehensive package price per person. We take care of everything, from your host on the door to greet your guests on arrival, through to a designated taxi rank to get guests home safely at the end of the evening.
Enquire about exclusive hire
OR JOIN ONE OF OUR MIXED PARTY NIGHTS
FOR 8 GUESTS OR MORE
£114
+VAT PER PERSON
An all-inclusive evening of dinner, entertainment and unlimited house wine, beer and soft drinks.
£77.50
+VAT PER PERSON
The perfect evening of fine dining and entertainment at one of London's most impressive venues.
£110.50
+VAT PER PERSON
An all-inclusive evening of dinner, entertainment and unlimited house wine, beer and soft drinks.
£68.50
+VAT PER PERSON
Get the team together to celebrate over dinner with a host of world-class entertainment.
Enquire about these dates
GET FESTIVE AT LONDON'S BEST CHRISTMAS PARTY VENUE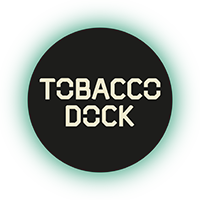 Already looking forward to Christmas 2023?
The festive planning never stops here at Tobacco Dock. We're already thinking ahead and planning for the 2023 December period. Our booking diary is officially open and we would be delighted to work with you on a bespoke cost.
Be the first to know
AMY, OUR HEAD OF CHRISTMAS
LET'S CHAT ABOUT YOUR FESTIVE CELEBRATION
After a difficult few years, having all had our party plans curtailed, it's an absolute delight to return to organising events of all shapes and sizes for the December period.
With such a huge scale of different options available, it's my job to guide you throughout the whole process of organising your festive party at Tobacco Dock.
No matter what you are looking for, it's a pleasure to create the perfect solution to suit your party. No one knows Christmas at Tobacco Dock better than I, so I really look forward to discussing further with you.
Enquiry
call us on 020 3908 6616 or send us an enquiry using the form below